Interview #1 - Kevin McNish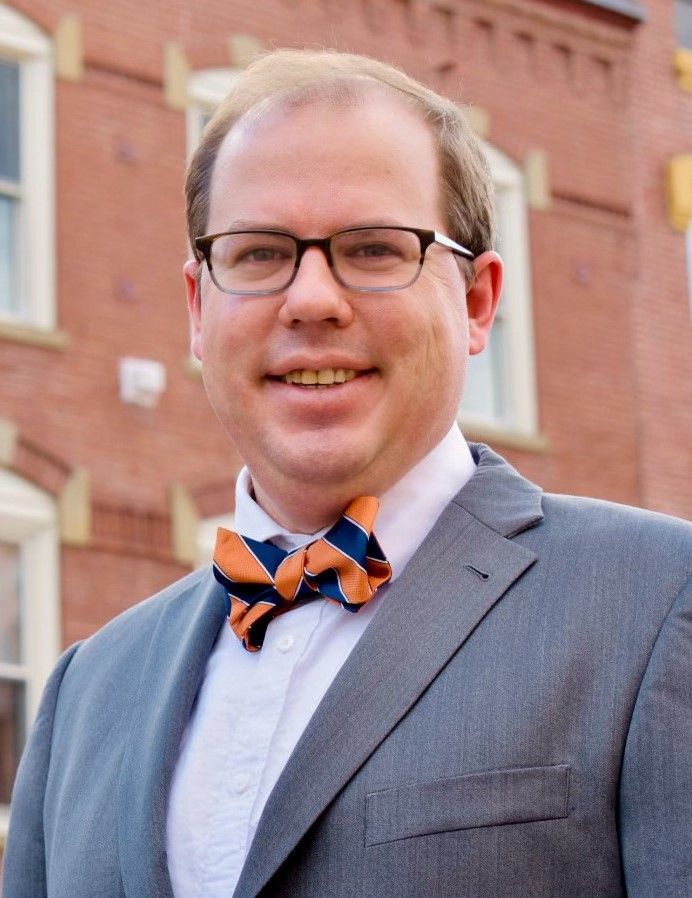 Interviewed by Bert Schiettecatte, Expert Computer Scientist.
How did you decide to study law, focus on intellectual property, and choose to become a patent attorney?
I knew I wanted to be a lawyer as early as freshman year of high school, when I joined my high school's mock trial team.  (Centennial High School mock trial for life!)  But I also enjoyed science and technology, so I majored in physics in college.  From there, it was a natural progression to becoming a patent attorney.  The summer after my first year of law school, I studied for and passed the USPTO's registration exam—the "patent bar"—while researching patent law topics for two professors.  That set me on my path to becoming a patent attorney.
I've noticed that you've focused your practice on inter partes reviews (IPRs), post-grant reviews (PGRs), and ex parte reexaminations.  How did this focus come about, do you prefer this type of work over prosecution, and why?
I started my career as a patent prosecutor before moving to a firm that focused on patent litigation.  A little over a year into my career at the patent litigation firm—this was in late 2014—a defendant filed IPR petitions against a patent belonging to one of the firm's plaintiff clients.  The firm had never handled an IPR before—IPRs were still new at that point—but I was admitted to practice at the USPTO, had written the plaintiff's complaint and infringement contentions in the litigation, and had a mix of prosecution and litigation experience.  So those IPRs fell to me.  After that, IPR work kept coming in, and I eventually transitioned from district court litigation to a full-time PTAB practice with trips to the Federal Circuit for appeals of PTAB proceedings.  I'm too competitive for patent prosecution, so my focus on contested PTAB proceedings provides an outlet for that.
What are the key considerations you think inventors today have to keep in mind, to protect their work, and do you think that the role of patents today has changed compared to 20 years ago?
Inventors should always try to align the intellectual property protection they seek with their business goals and needs.  A patent is a means to an end, and a patent doesn't mean much unless there's a business goal that the patent serves, such as attracting investment, protecting a commercialized product, or finding a manufacturer to make a product under a license.  Patents are also much more difficult and expensive to enforce than they were 20 years ago, so inventors should consider complementing patents with other forms of intellectual property protection that may be easier or cheaper to enforce, such as trade secrets, copyrights, trademarks, and trade dress.
I've noticed you have located your law firm in beautiful Portland, Maine. How did this choice come about?
My wife and I used to live in New York.  In 2016, we visited Maine for a wedding, and we loved it so much we kept coming back.  Shortly after I left my previous firm to launch McNish PLLC, we took another Maine trip.  On our drive back to our apartment in New York, we asked ourselves, "Should we just move to Maine?"  I realized I could take my PTAB and Federal Circuit practice anywhere, and her job went permanently remote, so we decided to make the move.  I was sworn into the Maine bar in December 2020, and McNish PLLC became a Maine law firm with a virtual office in Portland in January 2021.
The move to Maine was also good business sense: the cost of living and doing business up here is far, far lower than in New York.  It's also far, far lower than in other Biglaw habitats like Washington, D.C. and Silicon Valley.  I pass those savings onto my clients via McNish PLLC's highly competitive prices.
For law students who want to enter your area of specialty down the line in their careers, which skills do you think are the most important to focus on?
Writing, writing, writing.  PTAB proceedings are trials on paper.  Take your 1L legal writing course seriously, even if it's pass/fail like mine was.  Take clinics and skills classes that require you to research and write briefs and motions.  Buy yourself a copy of Bryan Garner's The Winning Brief and read it cover-to-cover—I wouldn't be the attorney I am today without it.  Read good briefs and bad briefs, and think about what worked and what didn't in each of them.
Also, if you have an undergraduate degree that qualifies you for it, think about studying for and taking the patent bar during the summer after your first year of law school.  Even if you land full-time work for your 1L summer, you should still be able to put in 80-120 hours over the course of the summer into studying for and then taking the patent bar.  And passing the patent bar will put you in a much better position for 2L interviews than simply being "patent bar eligible."
What did no-one tell you about working in intellectual property, that you wish you knew, as a law school student focusing on this field?
Law firms vary widely in how they staff patent matters.  Some firms silo their lawyers by technology area—electrical engineers will only ever work on electrical cases, mechanical engineers will only ever work on mechanical cases, etc.  At other firms, it's more of a free-for-all: you'll see a computer engineer on a life sciences case or a chemical engineer on a software case.  When interviewing with firms, ask how the firm would staff an attorney of your technical qualifications.  If you only want to work on cases that match your tech background, go to a more siloed firm; if you want to mix things up a bit, go to a more free-for-all firm—or do what I did and launch your own firm!
What do you think makes a good expert witness?
The confidence to stand firm in one's own opinions, the humility to take the other side's positions seriously (when warranted) and to take declaration and deposition preparation seriously, and the self-awareness to understand how the audience will perceive the expert (whether that's the PTAB or a lay jury) and adapt accordingly.
What are some of the challenges you face in finding good experts?
The real measure of a PTAB expert is how the expert performs under cross-examination.  But even if the expert has prior experience testifying, and even if the expert's prior testimony is publicly available (as it usually is in PTAB proceedings), neither provides a complete picture of how the expert will perform under cross-examination in a particular proceeding.  Although previous successful testifying experience is usually the best predictor of future success, too many variables change on a proceeding-to-proceeding basis to guarantee anything: different technologies, different patents, different prior art references, different opposing counsel, etc.  At the same time, I've had successful experiences with experts that had no prior testifying experience.
Tell us about your Chief and Junior Morale Officers.
McNish PLLC has two basset hounds on staff: Chief Morale Officer New Amsterdam's Sticky Toffee Pudding "Norman" Waite-McNish and Junior Morale Officer Merrymeeting's Black Forest Gateau "Flora" Waite-McNish (both from Tait's Bassets).  Earlier in my career, I found that I often came up with my best arguments while out walking Norman, so much so that I joked that he deserved co-author credit on some of my briefs.  He's been part of McNish PLLC since launch.  My wife and I got Flora after we moved to Maine.  Flora's youthful enthusiasm keeps the energy levels up around here.  Both Norman and Flora have bio pages on McNish PLLC's website; they're great conversation starters.
Where can we learn more about your work and how can readers contact you?
Please visit my website at https://www.mcnishpllc.com.